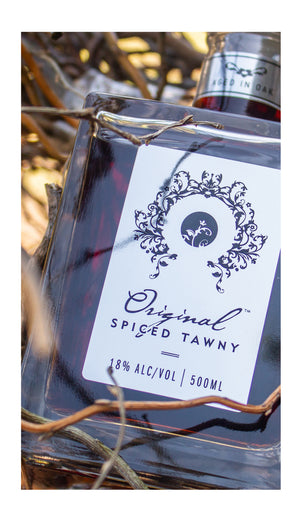 Original Spiced Tawny, 500ml 18% ABV
Well-balanced with a smooth finish. 
Original's Spiced Tawny originates from one of Australia's finest wine-making regions, the Barossa Valley.
Aged and matured for several years, Spiced Tawny draws distinct botanical notes from sharing oak casks with Original EXQ Harvest Blend - Original's award-winning digestive.
Best enjoyed with a group of friends, Spiced Tawny pairs perfectly with cheese and desserts.