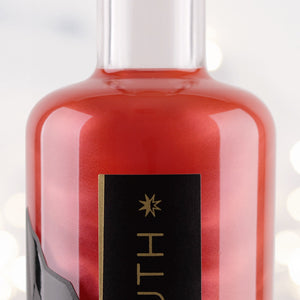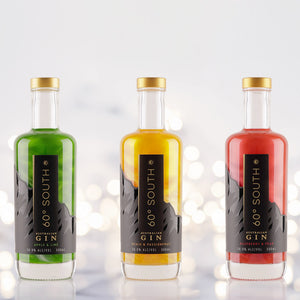 60° South Raspberry & Pear Gin 500ml 38% ABV
🌟✨ Introducing 60° South Glitter Gin: A Radiant Adventure in Every Sip! ✨🌟

In a sun-kissed paradise where warmth and joy reign supreme, we proudly introduce "60° South." This gin collection draws inspiration from the Southern Hemisphere, where the days are sunny, and the nights are balmy.
A Celebration of Sunshine
Picture yourself in a place bathed in the golden embrace of the sun, with its radiant rays warming your skin and a gentle breeze carrying the fragrance of blooming flowers. That's the essence of the Southern Hemisphere, and now, we've captured that essence in every bottle of "60° South."
Three Sunlit Flavors
Our "60° South" collection offers not one, not two, but three delightful flavors, each a tribute to the radiant spirit of a sunny paradise, Green Apple and Lime, Peach and Passionfruit and Raspberry and Pear 
With the Raspberry and Pear - Savor the delightful medley of sweet raspberries and the succulent notes of ripe pears. It's a harmonious blend that transports you to a sunny soiree under a bright, clear sky.
Illuminate Your Radiant Adventure
The "Sparkling Spirits: Glittering Gin Collection to Illuminate Your Radiant Adventure" isn't just a drink; it's an experience. It's a journey to a place bathed in sunlight, where the spirit of adventure shines as brightly as the sun itself. 
Serve over ice with Soda water.
Limited-Time Offer: Don't Miss Out on Our Exclusive Introductory Rate – Prices Set to Increase Post-Christmas!